About
Growing a network
of family-friendly RV Resorts & RV Communities
Pathfinder Ventures is committed to developing the business opportunities that exist given the growing trend of people looking to explore, reside and vacation in RVs. With three RV resort parks currently in operation, Pathfinder Ventures is focused on growing it's network of upscale, family-friendly RV parks and campgrounds curated under the "Pathfinder Camp Resorts" brand.
Our Strategy:
Acquire well-positioned land assets with growth potential.
With 4 properties currently in operation and a pipeline of potential acquisition opportunities, Pathfinder Ventures is poised for growth. Through both acquisitions, new construction and management services, Pathfinder plans to aggressively expand its portfolio throughout Canada and into the USA.
Creating a portfolio of strong diversified assets.
Portfolio
Our Properties
Building a strong presence in BC's RV & camping industry and RV & Self Storage industry with 3 Camp Resort locations in full operation.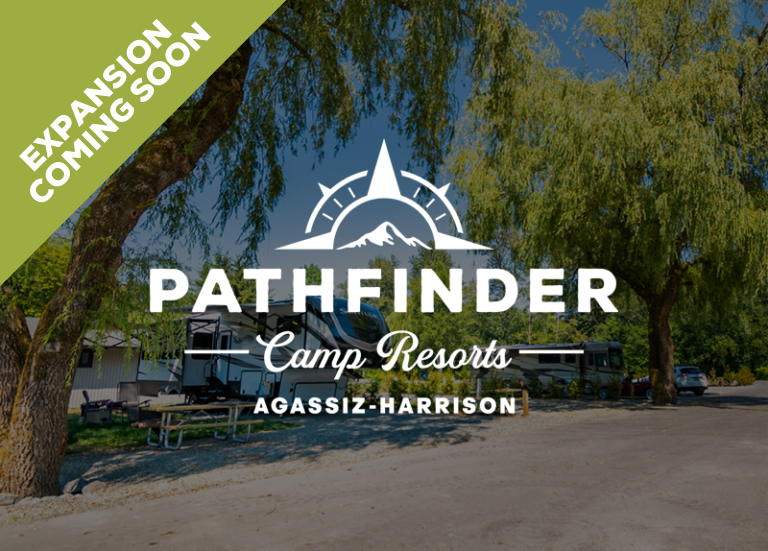 Our Agassiz-Harrison resort is strategically located just outside of the tourist hotspot of Harrison Hot Springs. Along with our Full Hookup RV Sites, we boast the only hard-roofed accommodations in Agassiz with 8 beautifully renovated cabins, including heated pool, playground and greenspace. *Expansion plans announced for this property and coming soon.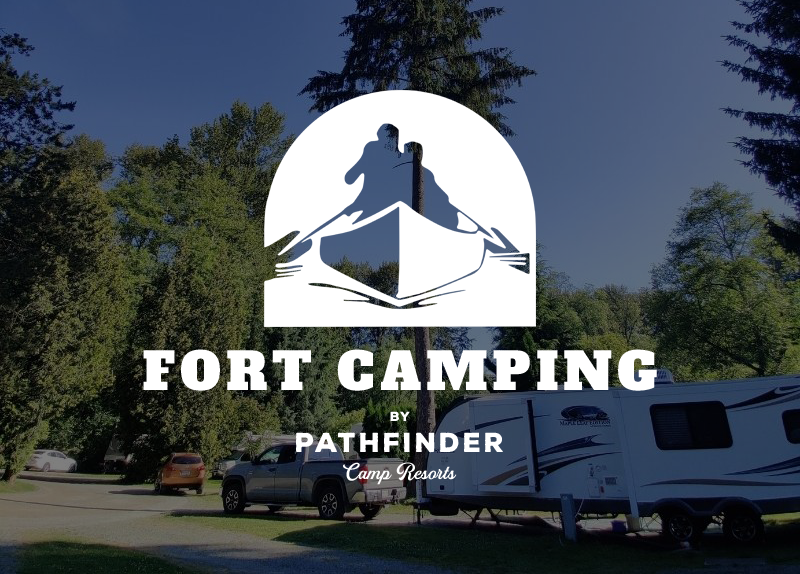 Fort Camping by Pathfinder Camp Resorts is a gem in the heart of the historic Fort Langley. Fort Camping caters to all kinds of campers with 156 RV sites, a group tent area, and 5 tent cabins as a value-priced glamping option. Not only is Fort Camping surrounded by the Fraser River and beautiful walking trails, we are a short 5 minute walk from downtown Fort Langley.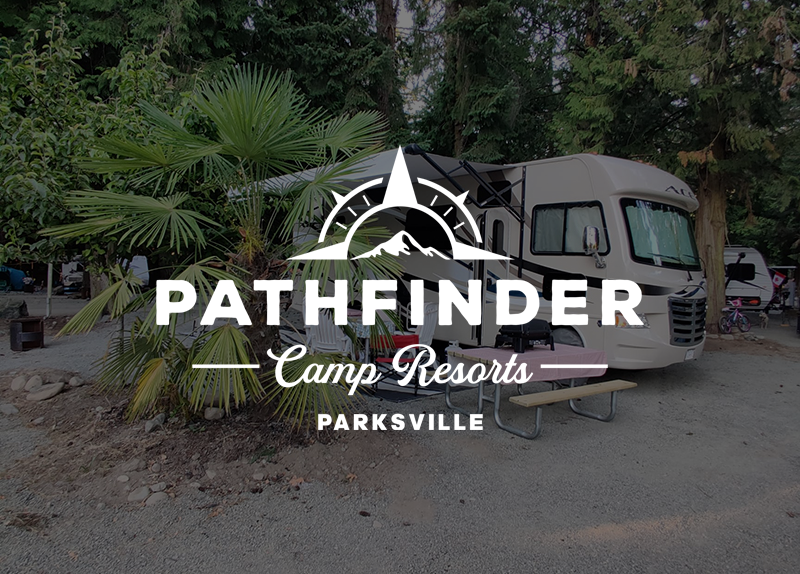 Our Pathfinder Parksville location offers 128 Full Hookup sites with the most modern amenities available. We cater to all kinds of campers, from the largest RV needing a large 50 amp pull-through site to those who just want a cozy space for their tent trailer. Pathfinder Parksville borders on the beautiful Englishman River which provides families with days of entertainment during the hot summer months.
Portfolio
Managed By Pathfinder
Building a strong presence in BC's RV & camping industry and RV & Self Storage industry with 3 Camp Resort locations in full operation.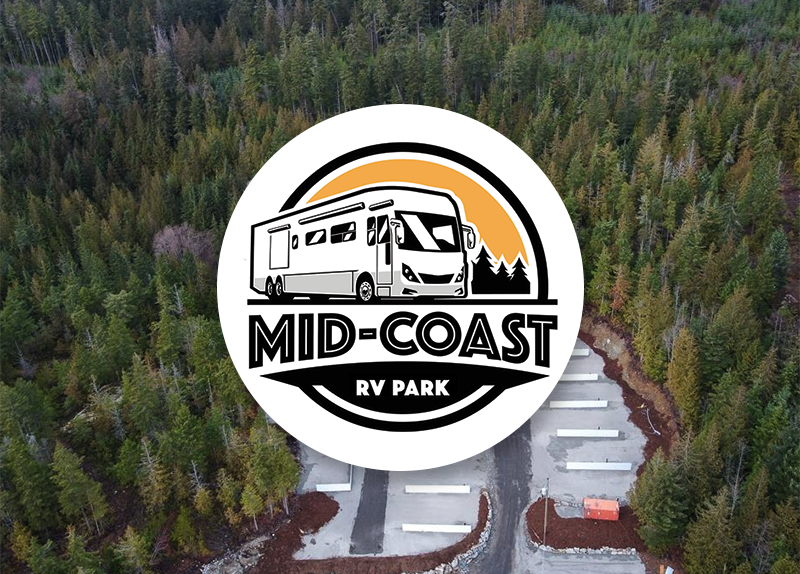 Newly constructed in 2023 and ready for your RV today! Enjoy the Sunshine Coast from a secluded park centrally located in Halfmoon Bay. 40 full hookup sites with 50 amp power, and offering RV guests seasonal and extended stays.
Portfolio
Our Acquisition Pipeline
We are aggressively building an acquisition pipeline. We're focused on acquiring established RV resort properties with growth potential. We've also developed a RV & Self Storage expansion plan to complement our RV Camp Resorts.
News
Company News & Updates
VANCOUVER, B.C., September 20, 2023 – Pathfinder Ventures Inc. (TSXV: RV) (the "Company" or "Pathfinder.") is pleased to announce it has launched a Management Services Division, where it has
VANCOUVER, B.C., August 29, 2023 – Pathfinder Ventures Inc. (TSXV: RV) (the "Company," or "Pathfinder."), a growing campground owner and operator reports today on its financial and operating
VANCOUVER, B.C., August 8, 2023 – Pathfinder Ventures Inc. (TSXV: RV) (the "Company" or "Pathfinder.") continues to gain market share in Western Canada's RV resort and camping industry. Th